They say a picture speaks a thousand words, so here's the state of humanity in a single image. It's the "Doughnut" of social and planetary boundaries and it could just turn out to be the compass we need for creating a safe and just 21st century.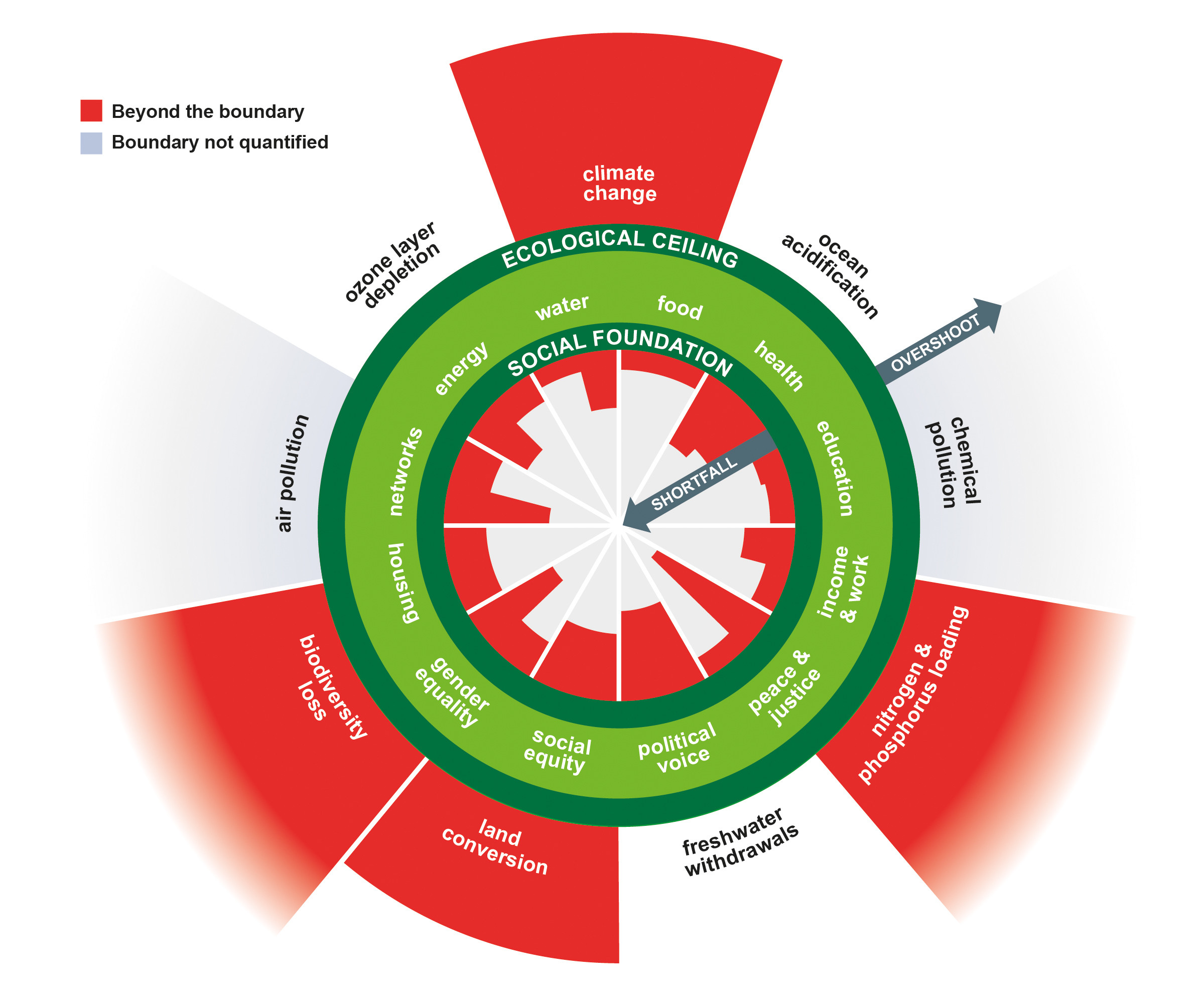 The hole at the Doughnut's centre reveals the proportion of people worldwide falling short on life's essentials, such as food, water, healthcare and political freedom of expression – and a big part of humanity's challenge is to get everyone out of that hole. At the same time, however, we cannot afford to be overshooting the Doughnut's outer crust if we are to safeguard Earth's life-giving systems, such as a stable climate, healthy oceans and a protective ozone layer, on which all our wellbeing fundamentally depends.
Safe and just space
If getting into the Doughnut's safe and just space between these social and planetary boundaries is humanity's 21st century goal, then – it comes as no surprise – we have a big job ahead. Many millions of people still lack life's essentials, living daily with hunger, illiteracy, insecurity and voicelessness. At the same time, humanity's collective pressure on the planet has already overshot at least four planetary boundaries: for climate change, land conversion, fertilizer use, and biodiversity loss.
In other words, today's global economy is deeply divisive – riven with extreme inequalities – and it is degenerative too, running down the living world on which everything depends.